Anaal Nathrakh
Genre(s)
Black Metal/Grindcore
Lyrical theme(s)
Annihilation, Armageddon
Origin Formed in Current label Status
United Kingdom (Birmingham, England) 1998 Candlelight Records Active
Current line-up
V.I.T.R.I.O.L. (Dave Hunt) - Vocals (Mistress (UK), Benediction)
Irrumator (Mick Kenney) - Guitars, Bass, Drums, Programming (Frost (UK), Mistress (UK), Exploder (UK), Professor Fate, Deliverance, Fukpig)

Live members:
Venator - Guitars (Exploder (UK))
Misery - Bass (Mistress (UK), Exploder (UK), Fukpig, Frost (UK))
St. Evil (Steve Powell) - Drums (Detrimentum (UK), Theoktony)
Former/past member(s)
Bass:
Leicia (1998-2000)
Shane Embury (Live 2004-2005, Session on "Eschaton" and "Hell Is Empty and All the Devils Are Here"
(Napalm Death, Lock Up, Brujeria, Unseen Terror, Warhammer (UK), Meathook Seed, Venomous Concept, Azagthoth (UK), Drop Dead, Blood from the Soul, S.O.B. (Jpn), Insidious Disease)






Grupo: Anaal Nathrakh
Album: The Codex Necro (re-release con cuatro bonus tracks)
Año: 2001/2005
Estilo: Black metal/grindcore
País: Reino Unido
Calidad: mp3 320 cbr
Tamaño: 145.53 MB

Tracklist:

1. The Supreme Necrotic Audnance
2. When Humanity Is Cancer
3. Submission Is for the Weak
4. Pandemonic Hyperblast
5. Paradigm Shift - Annihilation
6. The Technogoat
7. Incipid Flock
8. Human, All Too Fucking Human
9. The Codex Necro
10. Pandemonic Hyperblast (live)
11. How the Angels Fly In (We Can Never Be Forgiven) (live)
12. Submission is For the Weak (live)
13. The Oblivion Gene (live)



http://www.megaupload.com/?d=8W9ZKWZQ






Grupo: Anaal Nathrakh
Album: Total Fucking Necro (recopilación de demos)
Año: 2002
Estilo: Black metal/grindcore
País: Reino Unido
Calidad: mp3 320 cbr
Tamaño: 116.08 MB

Tracklist:

1. Anaal Nathrakh
2. Necrodeath
3. Ice Blasting Storm Winds
4. Carnage (Mayhem cover)
5. The Supreme Necrotic Audnance
6. Satanarchrist
7. L.E.T.H.A.L.: Diabolic
8. De Mysteriis Dom Sathanas (Mayhem cover)
9. The Technogoat
10. Necrogeddon



http://www.megaupload.com/?d=N0Z6DP61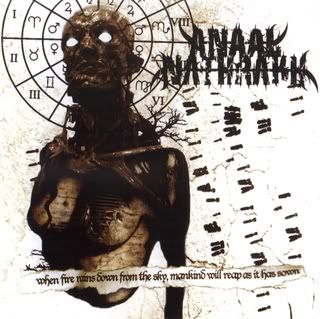 Grupo: Anaal Nathrakh
Album: When Fire Rains Down from the Sky, Mankind Will Reap as It Has Sown (EP) (re-release con tres bonus tracks)
Año: 2003/2006
Estilo: Black metal/grindcore
País: Reino Unido
Calidad: mp3 320 cbr
Tamaño: 95.73 MB

Tracklist:

1. Cataclysmic Nihilism
2. How the Angels Fly In (We Can Never Be Forgiven)
3. Never Fucking Again
4. Genesis of the Antichrist
5. Atavism
6. When Fire Rains Down from the Sky, Mankind Will Reap as It Has Sown
7. Human, All Too Fucking Human (live)
8. Swallow The World (live)
9. Do Not Speak (live)



http://www.megaupload.com/?d=MC7ZWZ90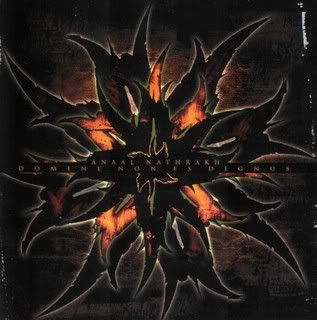 Grupo: Anaal Nathrakh
Album: Domine Non Es Dignus
Año: 2004
Estilo: Black metal/grindcore
País: Reino Unido
Calidad: mp3 320 cbr
Tamaño: 95.62 MB

Tracklist:

1. I Wish I Could Vomit Blood on You... ...People
2. The Oblivion Gene
3. Do Not Speak
4. Procreation of the Wretched
5. To Err Is Human, to Dream - Futile
6. Revaluation of All Values
7. The Final Destruction of Dignity
8. Swallow the World
9. This Cannot Be the End
10. Rage, Rage Against the Dying of the Light



http://www.megaupload.com/?d=YJC99RTW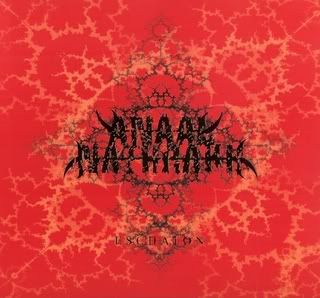 Grupo: Anaal Nathrakh
Album: Eschaton
Año: 2006
Estilo: Black metal/grindcore
País: Reino Unido
Calidad: mp3 320 cbr
Tamaño: 84.86 MB

Tracklist:

1. Bellum Omnium Contra Omnes
2. Between Shit and Piss We Are Born
3. Timewave Zero
4. The Destroying Angel
5. Waiting for the Barbarians
6. The Yellow King
7. When the Lion Devours Both Dragon and Child
8. The Necrogeddon
9. Regression to the Mean



http://www.megaupload.com/?d=BW37LKLE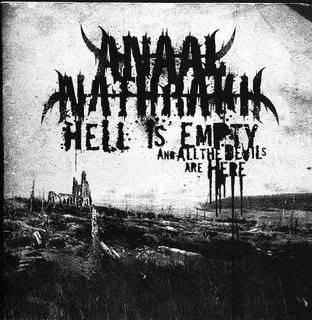 Grupo: Anaal Nathrakh
Album: Hell Is Empty, And All the Devils Are Here
Año: 2007
Estilo: Black metal/grindcore
País: Reino Unido
Calidad: mp3 320 cbr
Tamaño: 87.21 MB

Tracklist:

1. Solifugae (Intro)
2. Der Hölle Rache Kocht in Meinem Herzen
3. Screaming of the Unborn
4. Virus Bomb
5. The Final Absolution
6. Shatter the Empyrean
7. Lama Sabachthani
8. Until the World Stops Turning
9. Genetic Noose
10. Sanction Extremis (Kill Them All)
11. Castigation and Betrayal



http://www.megaupload.com/?d=0TYJY3WW






Grupo: Anaal Nathrakh
Album: In the Constellation of the Black Widow
Año: 2009
Estilo: Grindcore/black metal
País: Reino Unido
Calidad: mp3 320 cbr
Tamaño: 85.29 MB

Tracklist:

1. In the Constellation of the Black Widow
2. I am the Wrath of Gods and the Desolation of the Earth
3. More of Fire Than Blood
4. The Unbearable Filth of the Soul
5. Terror in the Mind of God
6. So Be It
7. The Lucifer Effect
8. Oil Upon the Sores of Lepers
9. Satanarchrist
10. Blood Eagles Carved on the Backs of Innocents



http://www.megaupload.com/?d=9JLJB3JV